Last week, Microsoft offered an upgrade to Windows 11 for previously unsupported Windows 10 PCs. As it turns out, Microsoft didn't lower the minimum requirements for Windows 11 for older Windows 10 PCs; it was a weird (now fixed) glitch.
According to a blog post, "Some hardware ineligible Windows 10 and Windows 11, version 21H2 devices were offered an inaccurate upgrade to Windows 11." Anyone who tried installing Windows 11 on machines that did not meet the minimum requirements could not "complete the upgrade installation process."
Even if you did install Windows 11 on a device Microsoft deems eligible, it's not recommended because of compatibility issues. Those same machines will not be able to receive updates which could put you and your PC at risk. There have also been cases where people go to play their favorite game and find it won't actually boot (Valorant) without all that trusted security stuff that Microsoft is so keen on for Windows 11. So it was probably for the best.
Microsoft said the "issue was detected on February 23, 2023, and resolved on the same day," It took 24-48 hours to "propagate all the affected devices," which required no action from the user.
Microsoft stopped selling digital Windows 10 licenses in January and had said it would stop supporting the older OS on October 14, 2025. We put together a handy little guide on how to check if your current Windows 10 PC meets the requirements for Windows 11. If you're still on the fence about upgrading to Microsofts' new OS, be sure to check out our coverage of all things Windows 11.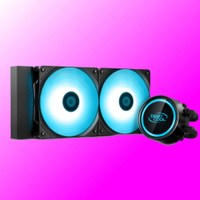 The best CPU coolers in 2022
Wet or dry, the best CPU coolers around
Best AIO coolers for CPUs
All-in-one, and one for all… components
Best CPU air coolers
CPU coolers with or without fans that go brrrr