After a slightly frigid start to the early 2023 release schedule, things are starting to thaw in February. There are several undeniably large launches headed our way like Hogwarts Legacy and Company of Heroes 3, plus everyone will finally be able to get their hands on Kerbal Space Program 2's early access and Atomic Heart's retro-future FPS. It'll be Like a Dragon: Ishin for me though, because I've nearly achieved the feat of making the Yakuza series my entire personality and don't plan to stop now that there's a big spinoff remake dropping in my lap.
Other members of the PC Gamer team are looking forward to the likes of the game whose name is either a threat or a promise (PERISH), the action roguelike Returnal, super cute black and white adventure Blanc, and survival sim The Pale Beyond. Oh, and it's worth keeping an eye on Wild Hearts, which looks like Koei Tecmo's take on Monster Hunter.
Don't miss the events going on in February either. The Taipei Game Show kicks off early this month which will certainly deliver a bit of news, while the next Steam Next Fest will likely put more demos than any of us know what to do with in our libraries once again. Here's what's going on in PC gaming in February:
February PC game release dates and events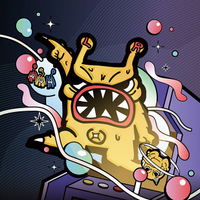 Taipei Game Show | February 2–5
Taiwan's big gaming exhibition often rolls out some reveals and first looks before games hit events later in the year. You'll be able to catch some of the stage coverage over on YouTube. This year's event has its own Steam sale page with just a handful of games on sale and many upcoming things to toss on your wishlist.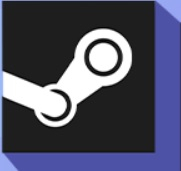 Steam Next Fest | February 6–13
It's time for another Next Fest, which means looking at demos for in-development games before committing them to the wishlist. I've found a few personal favorites this way since Steam started hosting the festivals, so it's worth trying a few.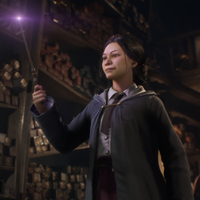 Hogwarts Legacy | February 10
The wizarding world's first big action adventure in years arrives this month. Legacy will take players back to the 1800s of the wizarding world to attend Hogwarts, get sorted into houses, and battle dark wizards.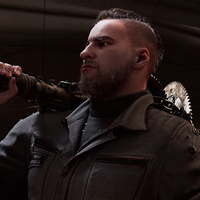 Atomic Heart | February 20
After many a delay, Mundfish's retro-future Soviet FPS is finally being unveiled. The hands-on Atomic Heart preview that we got to play tempered our excitement a bit, but it sure still looks pretty.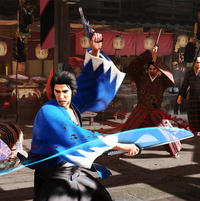 Like a Dragon: Ishin | February 21
The Yakuza series spinoff is finally getting remade and localized and I can personally promise you it's an intense historical drama and not at all a game about dancing, farming, gambling, fishing, and singing karaoke. Alright, it's both. Just like the rest of the Yakuza games.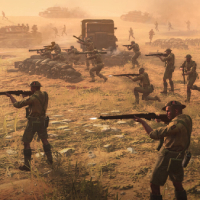 Company of Heroes 3 | February 23
Realtime strategy marches back to the battlefield with Relic's hallmark WWII series. Use army customization to fine-tune your forces with specialist units, while a dynamic campaign map ensures you never fight the same battle twice in the Mediterranean theatre.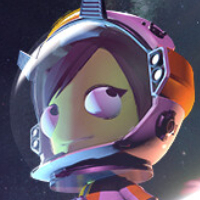 Kerbal Space Program 2 | February 24 (early access)
KSP is finally returning to orbit. Or exiting it, whichever metaphor makes more sense. The small green folks and their ill-fated spaceships are back, this time for a jaunt through early access.
More games releasing in February