Honkai: Star Rail guides
Honkai: Star Rail codes: Redeem for free currency
Stellar Jade farming: Your ticket to more character rolls
Trailblaze EXP farming: Easy ways to level up
Ministry of Education quiz answers: Daily missions
Fleeting Lights: Unlock The Forgotten Hall
You could argue that it's a bit early to declare a definitive Honkai: Star Rail tier list since players are still levelling their chosen characters, unlocking bonus abilities, and accessing new Equilibriums to play higher level content. It'll be a while before the meta is entirely established, but some characters are already clear frontrunners for their roles.
Honkai: Star Rail characters are far more clear-cut than those in Genshin Impact, mainly due to the path system, which defines each squadmate's specific role and what their suite of abilities makes them good at. Building an Erudition path character to try and deal lots of damage to single targets, for example, would be pointless when you can just use a Hunt character for it.
Star Rail is the kind of game that wants you to level lots of characters, so you can have different party comps to deal with challenging battles and specific boss weaknesses. But, as ever, the best characters are those that you like and choose to invest in. As with Genshin, any character can be strong for their given role if you're willing to invest in building them and unlocking their Eidolon special abilities by acquiring further copies of them. That said, here's what we think of the Star Rail characters so far and how good they are, though these rankings will likely change over time.
The best Honkai: Star Rail characters
Swipe to scroll horizontally
| Tier | Characters |
| --- | --- |
| S | Silver Wolf, Jing Yuan, Gepard, Seele, Clara, Bailu, Bronya |
| A | March 7th, Himeko, Welt, Yanqing, Trailblazer (Preservation), Pela, Sushang, Tingyun |
| B | Trailblazer (Destruction), Dan Heng, Asta, Serval, Natasha, Qingque, Sampo |
| C | Hook, Herta, Arlan |
S-tier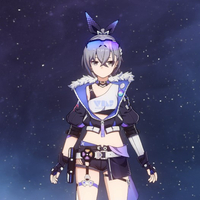 Path: Nihility
Damage: Quantum
In a game where combat success is largely determined by bringing the right damage types, the fact that Silver Wolf's skill allows her to add a party-relevant weakness to an enemy—such as a boss—is as powerful as it is handy. Where previously you'd have to build a whole other character to cope with a specific weakness, now you can often scrape by bringing Silver Wolf along. Her "Bugs" also let her apply a range of other debuffs to enemies, reducing defense, speed, or attack.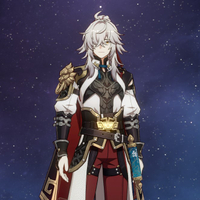 Path: Erudition
Damage: Lightning
This general of the Xianzhou Luofu is one of Star Rail's best Erudition characters, dealing additional damage with the Lightning Lord he summons to perform follow-up attacks. Jing Yuan stacks this electric spirit with 'hits per action' using his skill and ultimate, with the number of stacks determining how many times the Lightning Lord hits enemies. Considering it can gain up to ten stacks, each of which deal 33% of Jing Yuan's attack, you can see why he's such a strong character.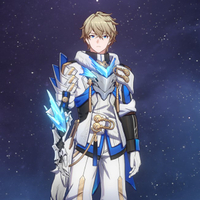 Gepard
Path: Preservation
Damage: Ice
Gepard is an upgraded version of March 7th—a shielder who can protect the entire party with his Enduring Bulwark ultimate, and potentially freeze enemies with his Daunting Smite skill. He also has a self-revive ability similar to Bailu—though it only works on himself—restoring 25% HP when he should've been dealt a killing blow. Just like Zhongli in Genshin, Gepard is your best bet for all-round survivability.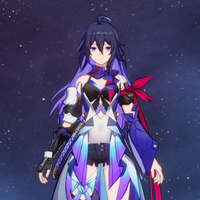 Seele
Path: The Hunt
Damage: Quantum
This five-star Wildfire member is an extremely potent single target damage-dealer who gets an extra turn with buffed damage when she defeats an enemy or uses her ultimate. When paired with a decent support, such as Bronya with her Combat Redeployment skill that allows Seele to immediately take action with buffed damage, she can combo turns constantly while also gaining lots of energy to use her ultimate. In case she wasn't getting enough turns, Seele's skill also buffs her speed by 25% for two turns so she can act even faster.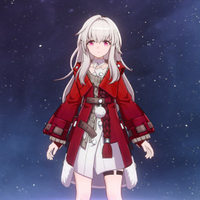 Clara
Path: Destruction
Damage: Physical
Anyone who's played around with Himeko or March 7th knows how strong follow-up attacks are for generating extra energy, and dealing more damage than a basic attack. With her robot guardian, Svarog, Clara is a follow-up attack machine, performing a counter whenever she takes damage, but also marking enemies to receive extra damage from her Svarog Watches Over You skill. Her Promise, Not Command ultimate lets her bait enemy attacks, while Svarog provides counter overwatch for the whole team.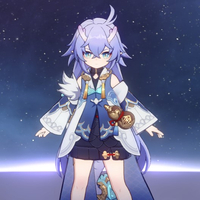 Bailu
Path: Abundance
Damage: Lightning
Though she ain't winning any awards for damage, this tiny yet ancient dragon doctor is Star Rail's best healer. Bailu heals allies with her Singing Among Clouds skill, but also applies Invigoration to them with her Felicitous Thunderclap ultimate; an effect that partially heals allies every time they are hit, mitigating damage. This is especially powerful if the character has a shield, since they'll take no damage, but still get the healing. Bailu is also the only character that can revive an ally when they go down by electrifying her hands and using them as defibrillators.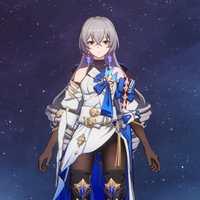 Bronya
Path: Harmony
Damage: Wind
A strong offensive support, Bronya's most important ability is her skill, Combat Redeployment, which dispels a debuff on an ally and grants them an immediate action with increased damage. She's excellent at fuelling fast characters like Seele and Sushang with turns for extra damage. Steady use of her basic attack also advances her action forward, and so the turn of your damage-dealer if you're using her skill. Lastly, her ultimate is very strong since it's just a straight-up attack and crit damage boost for the whole party.
A-tier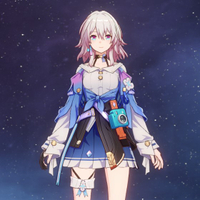 Path: Preservation
Damage: Ice
March 7th is kind of like the Noelle of Star Rail—that free character you get early on who's just a real workhorse in terms of the utility they provide for your team. Until you get your free healer in the form of Natasha, and even after then, March provides so much survivability by baiting enemies with her Power of Cuteness shields, while charging her ultimate with her Girl Power counterattacks. She'll also provide freezes with her Glacial Cascade ultimate, helping to slow down attacking enemies.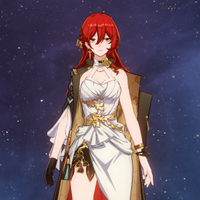 Himeko
Path: Erudition
Damage: Fire
Though not quite the counter machine of Svarog and Clara, Himeko is adept at dealing with lots of enemies at once, gaining charge for each weakness break inflicted, and performing a powerful attack on all enemies when she reaches three. As with March 7th, these frequent follow-ups mean she can use her ultimate often, and she also regenerates five energy for each enemy defeated, making her the strongest Erudition path character.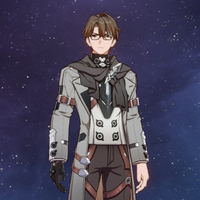 Welt
Path: Nihility
Damage: Imaginary
Welt's real strength is his ability to slow enemies using his Edge of Void skill so they rarely get a turn, while also dealing extra damage to slowed enemies because of his Time Distortion talent. Considering his Synthetic Black Hole ultimate Imprisons enemies, slowing them and delaying their actions, plus that Imaginary damage weakness break causes Imprisonment as well, Welt is almost always dealing extra damage, while also preventing enemies from acting as fast.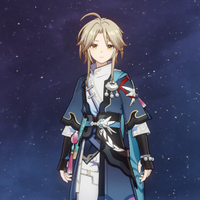 Yanqing
Path: The Hunt
Damage: Ice
Yanqing is a straight-up crit machine, receiving massive crit rate and crit damage boosts from his Amidst the Raining Bliss ultimate and Soulsteel Sync state. When active, this means Yanqing has a 50% chance to follow up his attacks, potentially freezing the enemy when he does. The only drawback is that Yanqing can lose this state when he receives damage, but you can generally mitigate this with a little planning, and a good shielder like March 7th.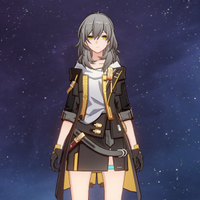 Trailblazer (Preservation)
Path: Preservation
Damage: Fire
The Trailblazer's best form turns them into a hybrid shielder and damage-dealer who can taunt enemies with their Ever-Burning Amber skill, gaining damage reduction, and a stack of Magma Will. This resource stacks up to eight times and once the Trailblazer has four, their regular attack is buffed, dealing damage to multiple enemies and applying a small shield to all allies that lasts a couple of turns. Considering the Trailblazer's ultimate damage and shields both scale with defense, it's easy for them to hit hard while also providing some protection for the rest of the party.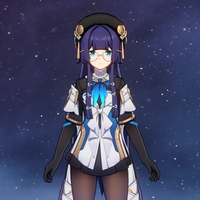 Pela
Path: Nihility
Damage: Ice
Pela is a fantastic offensive support who can reduce enemy defense by applying Exposed with her Zone Suppression ultimate. If an enemy has a debuff after Pela attacks, she regenerates five energy, letting her recharge post-ultimate to keep applying. She's also one of the few characters who can remove a buff from enemies with her Frostbite skill, which is very handy in certain battles vs. elites and bosses. Pela also canonically ships Bronseele so that bumps her up obviously.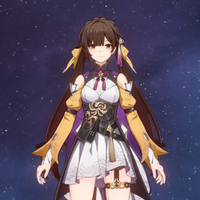 Sushang
Path: The Hunt
Damage: Physical
Sushang is a strong single target physical damage-dealer who relies on weakness breaks to increase her speed and guarantee her Mountainfall skill deals its extra Sword Stance damage to enemies. When she uses her Dawn Herald ultimate, she gets another turn, and for two turns gets an attack buff and an additional chance for her Sword Stance's extra damage to activate. Sushang is all about gobbling up skill points to combo her skill into an ultimate and then into another skill for loads of single target damage—in this sense, she's kind of like the four-star version of Seele.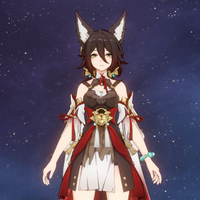 Tingyun
Path: Harmony
Damage: Lightning
Tingyun is one of Star Rail's best support characters, mainly due to the Benediction buff she applies to an ally with her Soothing Melody skill. This buffs their attack but also means they deal a portion of lightning damage on top of what they would usually. When Tingyun attacks an enemy, the ally with Benediction also deals lightning damage. The good news is that Benediction works on follow-up attacks, too, so you could drop it on March 7th and watch as her Girl Power counters suddenly deal lightning as well. Though her ultimate isn't damage-based, it effectively regenerates the ultimate of a chosen ally and buffs their damage for two turns.
B-tier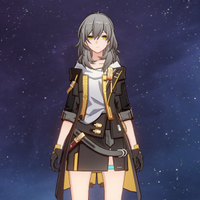 Path: Destruction
Damage: Physical
While the physical Trailblazer is a decent damage-dealer, their overall kit of abilities is a little lacklustre compared with other characters. One of the biggest advantages of this character is that they're easy to build, and all you really need to do is stack attack to start seeing results. The basic Trailblazer is also pretty versatile in terms of dealing damage, with their RIP Home Run skill that hits multiple targets, and Stardust Ace ultimate that has both single target and multi-target DPS modes.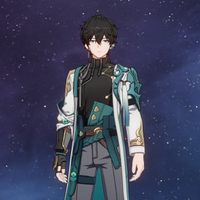 Path: The Hunt
Damage: Wind
Dan Heng is a decent starter character and will go far if you build him right, but a lot of his utility is reliant on getting crits with his skill to slow enemies, then dealing more damage with his ultimate. It takes a while to get a decent crit rate in the early game in terms of relics, and by the time you do, you've likely rolled a better Hunt character anyway. Sushang, for example, doesn't have her speed buff locked behind a bonus ability, and her ultimate fully advances her action forward. That said, Dan Heng is free, and strong if you can find a way through party comp, buff, or setup to consistently activate that slow debuff with his skill.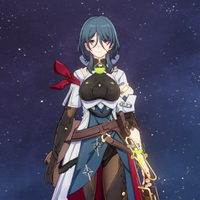 Natasha
Path: Abundance
Damage: Physical
Natasha is your first free healer in Star Rail and though she can't compare to Bailu's revives and Invigoration buff, she'll more than do the job if you've got no one else, and will deal some damage at the same time. Natasha also has some great Eidolons, such as the ability to grant continuous healing and deal extra damage, so she's a good potential party member to invest in long-term for endgame content, especially if you don't have Bailu.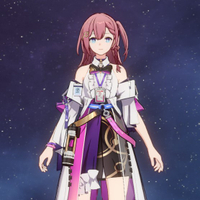 Asta
Path: Harmony
Damage: Fire
Though her buffs aren't quite as game-changing as Bronya, Asta is a decent free support character, increasing attack for the party by up to five times for every stack of Charging she has. Where Asta really shines is as a fire-specific support, since she buffs allies' fire damage and can apply Burning to enemies once you unlock her bonus abilities. If you're running Trailblazer (Preservation) alongside Himeko, then an upgraded Asta is likely your best choice to back them up.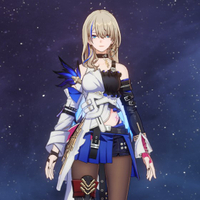 Serval
Path: Erudition
Damage: Lightning
Serval is fine at what she does, applying Shock to multiple enemies for extra lightning damage, but as with most of the other Erudition characters except maybe Himeko, she struggles to do damage against most enemies without a lightning weakness. That said, if you got her for free as part of the pre-registration rewards and need a lightning character for dealing with that weakness in specific challenges, she'll certainly do the job.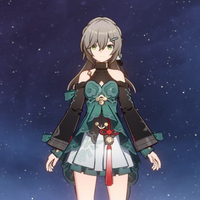 Qingque
Path: Erudition
Damage: Quantum
Qingque has one of the most fun and unique playstyles of any Star Rail character, collecting tiles of the same suit to transform her basic attack into an enhanced version that hits multiple enemies. Her Scoop of Moon skill lets her draw two tiles, increasing damage each time she does, so when she gets her Cherry On Top enhanced attack, it hits hard. The main problem with Qingque is that she requires a whole heap of skill points to be used optimally, and so is quite reliant on team composition.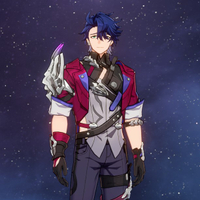 Sampo
Path: Nihility
Damage: Wind
Sampo is one of the best breakers in the game and an excellent skill point builder, which means he slots in perfectly next to other AoE-focused damage dealers like Serval or Himeko. The blue boy's talent gives him a 65% chance to apply Wind Shear, a powerful Damage Over Time effect, to enemies for three turns, and it can trigger off of his multi-hit skill and ultimate. On top of that, his AoE ultimate will give enemies a debuff that increases damage done by DoTs—even from your other characters. All you have to do is cycle between his skill and ultimate and spam basic attacks while you watch the damage ticks drain the enemy team of their HP.
C-tier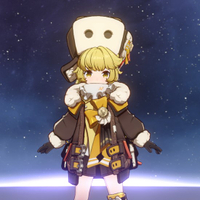 Hook
Path: Destruction
Damage: Fire
If mono damage-type parties become a thing for specific challenging content the way they were in Genshin Impact, then Hook would be a great addition to a fire-based team. Her playstyle centres around attacking enemies afflicted with Burn for extra damage and energy regen. While she can apply Burn to a single target via her skill, Hook is pretty reliant on having other characters apply Burn to enemies, so she'll only be at her best in specific team compositions.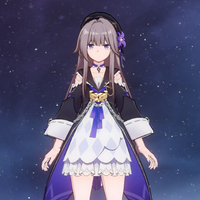 Herta
Path: Erudition
Damage: Ice
As with most four-star Erudition characters, Herta suffers in terms of being able to deal with bosses and elite enemy encounters, since her follow-up attack is reliant on bringing an enemy's HP below 50%. Since her One-Time Offer skill's extra damage is also based on the same condition, she doesn't really add any extra value to those fights. That said, Herta is one of the few four-star characters you can get guaranteed Eidolons for—through the Simulated Universe—which helps to make her a bit stronger.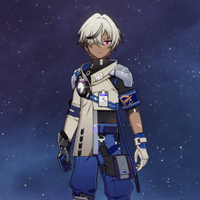 Arlan
Path: Destruction
Damage: Lightning
In a game with few healers, where survivability is as important as being able to deal damage for challenging content, Arlan isn't really worth the risk. His Pain and Anger talent may increase his damage based on how low his HP is, while his Shackle Breaker skill costs HP to deal damage, but unless you have an extremely good healer or shielder, keeping Arlan alive will be hard, and might even be to the detriment of your other characters getting heals and shields.
Honkai: Star Rail free characters
Besides Trailblazer, there are six free characters in Honkai: Star Rail. Here's who they are and how to get them:
March 7th: On Herta Space Station after you complete the Kafka section.
Dan Heng: On Herta Space Station after you complete the Kafka section.
Asta: Your first Warp just after you arrive at Asta on the station.
Herta: Obtained after completing "Simulated Universe: First Closed Beta" mission.
Natasha: Obtained after completing the "Lying in Rust" mission.
Qingque: Obtained after completing Memory Stage 3 of The Forgotten Hall.
Honkai: Star Rail new characters
The newest Honkai: Star Rail character is Silver Wolf, who arrived on June 7 and is currently available for the next few weeks. This five-star Nihility character is the best debuffer I've seen in the game so far, applying "Bugs" through her normal attacks, but most importantly, applying a party relevant weakness to an enemy with her skill, making her very useful for the Simulated Universe or The Forgotten Hall, especially if you don't have a specific boss weakness.
In terms of other version 1.1 characters, we have five-star imaginary-damage Abundance character, Luocha, and four-star imaginary-damage Harmony character, Yukong. Considering Star Rail's lack of healers, Luocha is a welcome addition, especially as his healing scales on attack so he should deal decent damage, too. Yukong, on the other hand, can boost crit rate and crit damage for the whole party, which is pretty strong for a four-star character. Both arrive when phase two of version 1.1 arrives on June 28.
Honkai: Star Rail pity system
There is a pity system in Honkai: Star Rail that guarantees specific character or Light Cone drops after a certain number of warps on each banner. Here's how it works:
Swipe to scroll horizontally
| Banner | Four-star pity | Five-star pity |
| --- | --- | --- |
| Character Event Warp | 10 warps | 90 warps |
| Light Cone Event Warp | 10 warps | 80 warps |
| Regular Warp | 10 warps | 90 warps |
There's also an extra pity system on the standard banner that guarantees a five-star of your choice after 300 warps.